Cassie Cumings-Peterson, mat Pilates instructor at balance yoga lounge shares 5 reasons to try Pilates. Join her Thursday mornings from 8:30-9:30AM. Register online or drop in ($15).


Five reasons to start Pilates
There are many reasons why Pilates might be what you and your body are looking for, but here are five to get you started.
1. Core Strength
Pilates, like life, is all about the core. Whether we call it your center, powerhouse, or abdominal scoop, what we're referring to is your core. In Pilates, we initiate exercises in your transverse abdominus muscles. When properly strengthened, these muscles support your low back and improve your posture.
2. Spinal Mobility
In his book, Return to Life Through Contrology, Joseph Pilates wrote, "If your spine is inflexibly stiff at 30, you are old; if it is completely flexible at 60, you are young." The Pilates mat work includes several exercises designed to increase spinal flexibility: spine stretch forward, rolling like a ball, and swan are just a few. By safely incorporating flexion and extension of the spine into your exercise routine, your spine will loosen up and you'll stay young regardless of your age.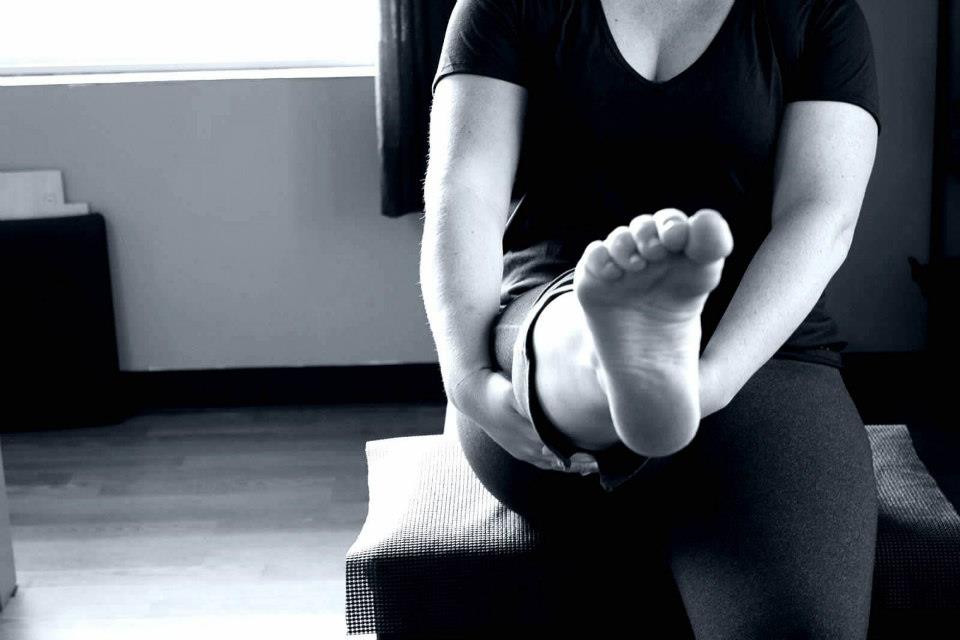 3. Complements Yoga practice
Pilates and yoga go together like salmon and dill. Both movement traditions focus on breath, precision, and control. Regardless of whether you prefer Pilates or yoga, by incorporating the other into your practice you'll soon find that you're able to reach deeper levels of satisfaction in your workouts.
4. Long and Lean Muscles
Are you looking for long and lean muscles? Try Pilates! The focus of Pilates is to work all of your muscles, including the teeny-tiny stabilizer muscles. Because we don't target muscle groups in isolation, you get a toned and muscular body without the bulk.
5. Breathe!
Time after time, I've had clients walk into a Pilates class with their shoulders up around their ears because of all the tension they're carrying and one hour later they walk out relaxed, refreshed, and ready to face the world. While there is an abundance of science explaining how endorphin release makes one happy, I attribute the great feeling after doing Pilates to the magical combination of breath + movement. By coordinating your deep Pilates breathing with your body's movements, you'll release your muscle tension and build a resistance to stress over time.